Ep 67: A Few Things That Have Deeply Impacted Our Lives Lately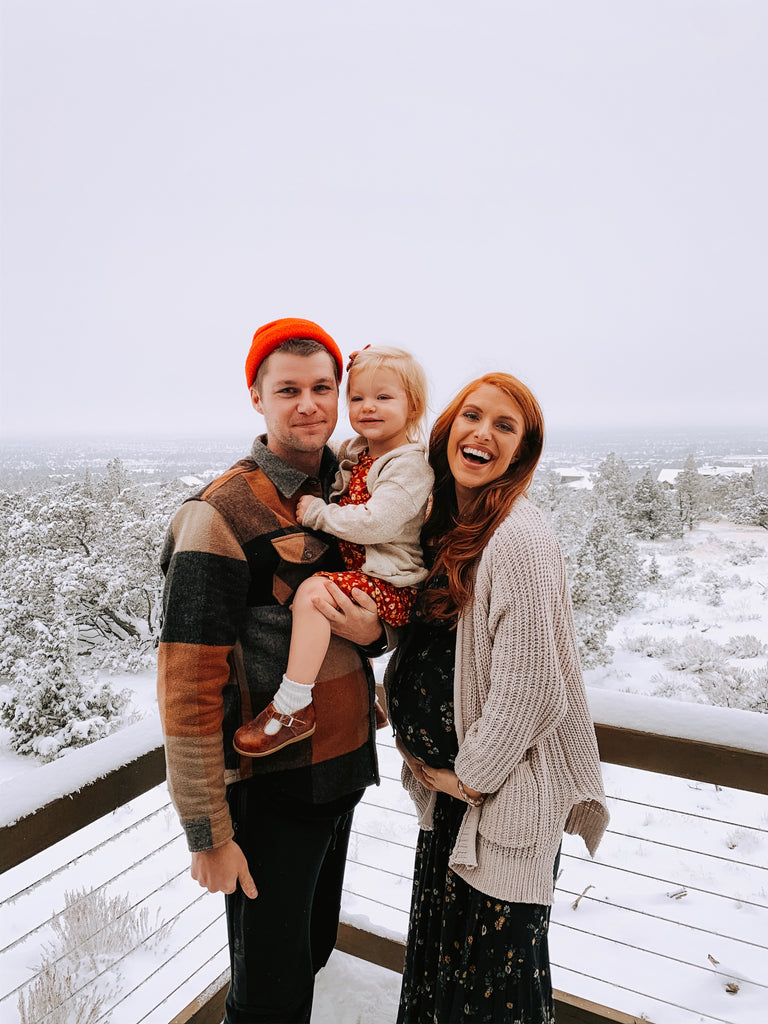 If you've been following Jeremy + Audrey for a while, you'd know that they are all about living intentionally! This episode we are going to talk about a couple of things in our lives that have helped us live with more intention. We believe that intentionality is to be aware and purposeful. Intentionality is establishing rhythms and routines that help you in life. From our relationship, what we eat, the products we use in our everyday life, our time, how we decorate our home, and everything in between. Your intentional daily actions will create your story. Are you living the kind of story that you would want to be read back to you one day? 
Here are all the things we mentioned in this episode: 
Follow us on Instagram: 
In order to like your story, you have to be intentional. You have to choose what not to do and what to do. You have to establish rhythms and boundaries. This is where freedom comes in. Freedom doesn't come by removing boundaries, but by actually establishing them!
But first... 
Thanksgiving recap! We hope you all had a great thanksgiving! We went to Bend, Oregon with Audrey's family for Thanksgiving. With traditions, you intentionally choose to do something, or you realize, "oh wow, we've been doing this for the last couple of years!" Thanksgiving in Bend has been an accidental tradition that we love! 
This was a crazy trip because it snowed a ton!! This particular trip, I was 35 weeks pregnant, and Ember was in the back of the car, newly potty trained, tons of snow, no snow tires, holiday weekend... It took us 8 and 1/2 hours… Normally it takes us 4.5 hours. 
The craziness
There was so much snow, just to be safe we had to put chains on our tires. We ended up getting the chains on and then stopping for about 2.5 hours because the snowstorm was so crazy. We finally made it through the pass, and then got to a place where there was no more snow, took off the chains, and then literally 45 seconds later we got pulled over for speeding. At that point it was like 7 hours, we pulled over, and thankfully we ended up not getting a ticket.
Our time there
I (Jer)  got to play in the snow with Ember for the first time, and Auj helped Ember build her first snowman! We played a new game called Rummikub, and it was super fun to play!
Outside of strenuous workouts and lifting really heavy things, I can officially do whatever I want! But I wasn't expected to be sore from playing ping-pong, ha! All in all, it was a good trip. Nice to be with family and old friends.
BFCM (Black Friday / Cyber Monday) 
We did work quite a bit over the weekend because it's a big weekend for us as we prepared our tools and fine-tuned our website. For Auj it was a lot of work because she was working on something she's super passionate about and interested in.
Intentional with health
Jer and I care about being intentional with our health! We love being more aware of what we are using, what's in our products, what is in and on our bodies & our home. It's been about four years since we first got more intentional about this part of our health. 
It wasn't until I got pregnant with Ember where I decided I wanted everything I put on or around me to be safe and non-toxic. I have downloaded an app called Think Dirty that scans products to see what's really in them. And, I follow an IG account called just.ingredients, where she shares information about health and wellness.
  To have your body run at its optimal capacity, you have to take care of it. 
We aren't super strict like we will never use this product... instead, it's just trying our best. We do the best we can with the knowledge that we have.
Essential oils
The first thing that has helped us live more intentionally is essential oils. Essential oils have been such a huge support when it comes to our family's health- emotionally, physically, hormonally, even through pregnancy, labor, or recovery... We use them daily for so many different things. We use Young Living, which has a seed to seal promise, which means what came out of the bottle is what's coming out of the ground, there are no additives. 
All of our cleaning products, personal care items, baby things, skincare products...everything we use is from Young Living. Young Living has helped us reduce a ton of toxins from our lives. It has helped us be super intentional with our help, but also helped us help a lot of others. 
Behind the scenes
I (Audrey) don't talk much about this publically, to be respectful, but it has become such a big part of our lives, and this podcast is called Behind The Scenes, and essential oils are such a big part of our lives, so we figured we need to share more about it... I have a health and wellness IG account called More Than Oils, and I share a lot about living toxin-free there! 
The other side to Young Living
There is a whole business side to Young Living that we have been slowly immersing ourselves into the past three years. It has been a massive blessing for us and has been very significant to us in the last couple of weeks. 
Answered prayers
Young Living has been a massive answered prayer to us. A couple of years ago we walked away from the TV show, and we slowly began to start the business side of essential oils. Financially, this has totally covered what we walked away from...  Jer and I are entrepreneurs and we love opportunity. So in the beginning, I just thought maybe I could do this. I had been using the products, but didn't necessarily have the time to go fully into the business, but I had a friend who did have the time, so we started together.
The business side
Doing the business side of Young Living has given me the ability to financially help other families. With Young Living, we can tangibly help people by giving them a business opportunity. It has been really cool to see the impact of it all. 
As we have more kids and grow our family, it's caused us to stop and consider the direction we are going. We were working really hard and doing a bunch of stuff, but our objectives have shifted now. We want to be good parents, healthy and have a family that loves the Lord. We realized some things had to change, and we had to make some big decisions. We had to say no to some stuff and step back from stuff. 
Doing Young Living is just really conducive to the season that we are in! My team, More Than Oils,  has almost 4000 people of all stages of life in it. It's a group of likeminded people that want to provide in some way with the time they have, but it is also friendship. On the product side, it's more than just oils, and on the relationship side, it's about community and friendship!  
All that to say...
This last weekend, Audrey hit diamond!! There is a huge group of people congratulating and thanking Audrey for all the ways she has helped & impacted them. Behind the scenes, this has been such a big thing for us, and we are going to be putting a lot more focus into this! If you want to learn more about essential oils and Young Living, go to Audrey's More Than Oils Instagram account! DM us and we will help you get plugged in! 
We hope this all came off respectfully. We really felt like it was time to share about Young Living because it has been such a huge blessing to us. And we are so grateful for this opportunity and that we gave it a chance. 
Secondly
The second thing that has helped us live more intentionally is a liturgy book called Every Moment Holy.  We heard about this book, got it, and spent the evening learning about liturgy. It pulls all the heartstrings of Audrey and I because the way this book has been put together screams intentionality. 
What is liturgy?
Liturgy defined is the work of the people. Another definition is prescribed forms of, or a ritual for public worship in any various religions or churches. It is a way to worship.
Engaged in doing collectively 
We need to be engaged in doing collectively as a group. Liturgy goes beyond just your community, it goes to the global Church. Liturgy is the participation of someone outside of your own community and even time.
 Liturgy is the work of what Christ has done on behalf of the people. Liturgy is the work of God in which the people participate. It's about what Christ has done...
Every church is liturgical, it's the worship of God as a group of people. There's so much more to it... but, the whole point of saying this, is that Every Moment Holy, is a whole book of liturgies to read with people. 
Every Moment Holy
It's a book of liturgies for ordinary events of daily life or more meaningful significant moments like celebratory moments or moments of grief... There are little readings/prayers for the mundane and big moments of life. 
What the author says at the beginning of the book is-
There are ways of reminding us that lives are shot through with sacred purpose, even when, especially when we are too busy or too caught up in our busy-ness to notice.... 
Every moment is holy and we need to recognize that and live in that. 
The book itself...
We want to be super intentional with this book and bring it along to read whenever we do something that has a liturgy to go with it. I (Audrey) love words, and I just love how this book has given me specific words for so many different circumstances, and ways to pray for people going through very specific things. 
This book has just helped us live more intentionally, slow down, and make our mundane and big moments holy. This book allows for when a moment comes, we can read something that points our intentions, our heart, our soul, our mind, our body, all back towards Christ. And that is a practice that will over the course of our lives be a small piece that helps build us into the type of person we want to become or the type of family we want to be.
Carhartt Coat
In light of Christmas, we found our Christmas tree this week! It was super fun, we set it up & we read a liturgy before we had our bonfire afterward. Jer wore his Carhartt coat and overalls & so did Ember! Someone DM'd us because they saw what Jer and Ember were wearing in our pictures with the tree, and they asked if we had heard the song Carhartt Coat. 
We listened to it, and we thought it was an old country song, but then looked closer and realized his video only had like 100 views. The guy who wrote this song wrote it as a tribute to his dad that passed away. It is so good and we just want to blow it up because he seems like such a good guy and it is just such an awesome song!  
Today we covered two of the most influential things in our lives the past couple of months. Next week will be our last podcast of the year... We are taking some time off to celebrate the Holidays and prepare for our baby boy! Thanks for following along! Next week we'll talk all about Christmas traditions: what we love to do and what we don't do! But, we also want to know what your Christmas traditions are?! What do you love to do and what won't you do? Head over to our Instagram and tell us!