EP 63: BTS Of Falling In Love On The Bachelor/Bachelorette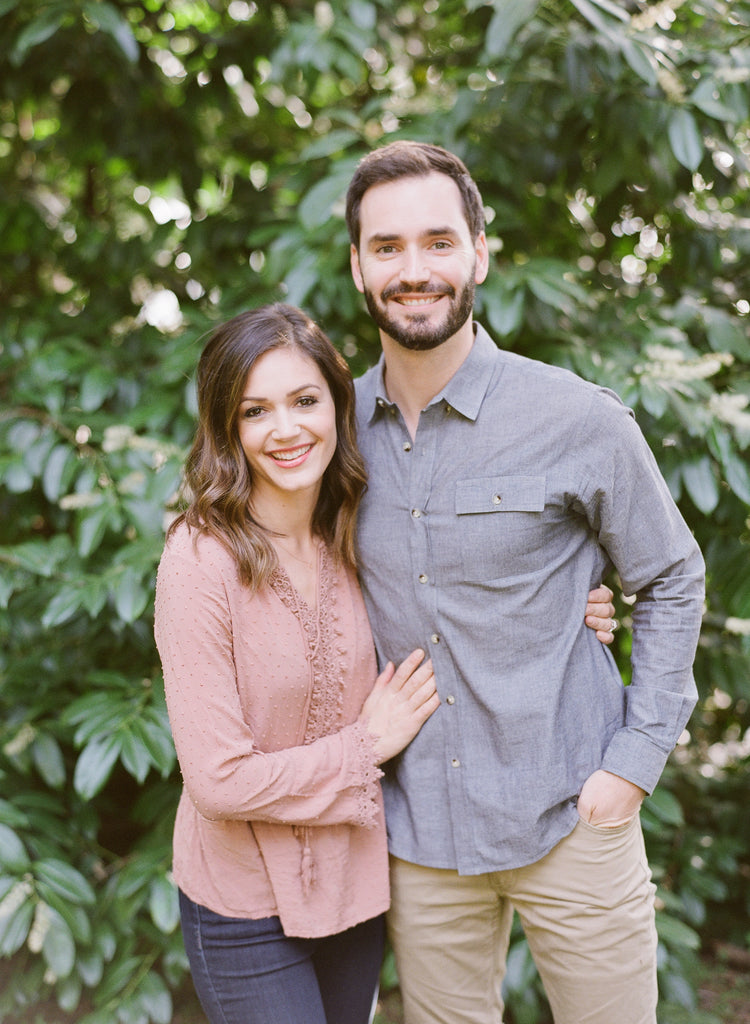 Chris and Desiree Siegfried have a full life as parents and entrepreneurs. And while they are no strangers to the public life, the reality of their lives offline and out of the media is incredibly inspiring!
They hold nothing back as they take us BTS of their love story, raising and parenting two kids, setting healthy work/life boundaries, and their time on the Bachelor/Bachelorette. This episode is packed with gold and we know you will enjoy this laid back conversation with these guys!
Here are all the things we mentioned in this episode: 
Follow us on Instagram: 
Follow The Siegfried's
Reviews are everything on iTunes and we would love to hear what you are loving from our podcast! Would you take a minute and click HERE to leave a review? 
If you have any questions, comments or stories about this episode or the podcast in general, send us an email at podcast@theroloffs.com or connect with us over on the podcast Instagram. 
JUST A QUICK NOTE, THIS POST MAY CONTAIN AFFILIATE LINKS.
The Siegfried's 
We were on Bachelorette season nine, six years ago. We have lived in Seattle for most of that time, but we have just recently moved to Portland to be closer to the family! I (Chris) was born and raised in Portland, and our kids - Asher and Zander - have cousins here in Portland. So we wanted to move back here, to raise up the family together. 
Luckily, we have the flexibility of having our own business' so we can live wherever. I (Chris) am a mortgage loan officer and Desiree designs wedding dresses for her own brand. 
Desiree, how'd you get into design?
Ever since High School, I knew I wanted to design dresses. I went to school in LA for design, and that's where I realized my passion for bridal. I don't know if it's because of the meaning behind a wedding, or just because it is such a special piece of clothing … but I knew I wanted to design wedding dresses.
I used to do custom dresses, but that is a ton of work. So, now I design my dresses, get them manufactured, and sell them to stores all over the country. And also, we are starting pop-up shops and events across the country. 
BTS of your Bachelor/Bachelorette story
Being on the Bachelorette wasn't really something I (Desiree) wanted. I don't even like being the center of attention! But I was recently out of a relationship, broke, and working so hard to pay the bills. Honestly, I kept seeing the show and was like, "Oh, that could be fun," and it just kept coming up. I emailed online and it just worked out! I had my first on-camera interview and the rest is history. 
What did you learn about relationships from the show? 
Well, on the show, you are dealing with so much, so quickly, and with so many different emotions. At first, we were both huge skeptics of the show, but whenever you are on the show you realize this could actually work out. 
When you are a contestant there are no distractions - you are just focusing on that one person. You put time and intention on what you are doing and who you're dating. Which if you want a successful relationship, intentionality really helps continue a healthy relationship. 
Whenever we were on the show, social media wasn't too popular and we didn't really have our phones. So for me (Desiree) being there with no distractions really gave me time and space to figure out my true feelings. I was able to write a lot and take time for myself too.
Watching the show now … 
When we had our kids, we kind had a hiatus from the show. But now we are back to watching the seasons! It can be hard to watch because we know that producers can lead the conversations and you can't really tell whose intentions are pure. Because of the growth of social media, if you are on the show you will become famous. That's hard to navigate! But just watching the show, after once being in their place, we know the feelings and emotions are real and hard. We know the reality of the pain and joy to come for so many couples, even when they can't see it for themselves yet. 
Are there parts of your love story that were not shown that you guys with were shown? 
Yes! For us, we started off strong and steady. We felt so comfortable and felt like a true friendship where we could laugh and be ourselves. But, because there wasn't much drama between us, they didn't show much of just us. We had a quirky relationship on camera that may not have been as good for TV. But not a lot of our relationship was shown because it wasn't that dramatic. 
What  boundaries do you guys work on now to allow time and space for quiet?
We definitely need to work on this! But dinner time is where we put everything down and focus on the kids. However, because we both have business stuff happening all the time, evenings are hard. It is when we get a lot of online work done!
We have to remind ourselves that this is a season and we will get through it, and before we know it there will be another season. We have to be in the moment and find the good of it. 
We don't work a 9-5 job, so teamwork is important! We have to work together to find the balance of life and work. We both have an office outside of the house to help us with getting work done and not being distracted. But we are in a season of life that is new and we are still figuring that out. 
Encouragement to those stepping into parenthood
It's important to have teamwork - divide and conquer with the kids. Be flexible to help each other wherever needed. 
We need to give ourselves more grace! We won't do everything perfectly or get things done all the time, and we just need to kind to ourselves. 
Advice and action for parenthood
Talk through everything! Literally, everything. Talk about what to expect for everyone in the family. It gives your children an expectation and time to adjust to things. Talk about the role of a big sibling and give them ownership to help their younger siblings. 
Communicate as much as you can!!
Incorporate your kids into your lives and activities, as opposed to constantly focusing on their life and their activity. 
Otherwise, you lose sight of what you like to do. Take them into your environment and join their routine with yours. Your children will get to see what we enjoy too!  Take action and do what you love … with your kids. 
Is there anything BTS you guys are working on?
We have zero routine right now - which for me (Desiree) I can deal with because it is easier for me to go with the flow. But Chris is used to discipline and routine. So the past couple of months we have really focused on figuring out the system that will work best for our family. 
We are learning to stay calm in the chaos. Life can be crazy, but we are learning to step back and incorporate things into our life that will help us get better. 
We really treasure hearing people's story. And Desiree and Chris are a super interesting couple to learn more about and hear a bit of their Behind The Scenes. We hope you enjoyed this conversation!