EP 64: The Enneagram + Your Marriage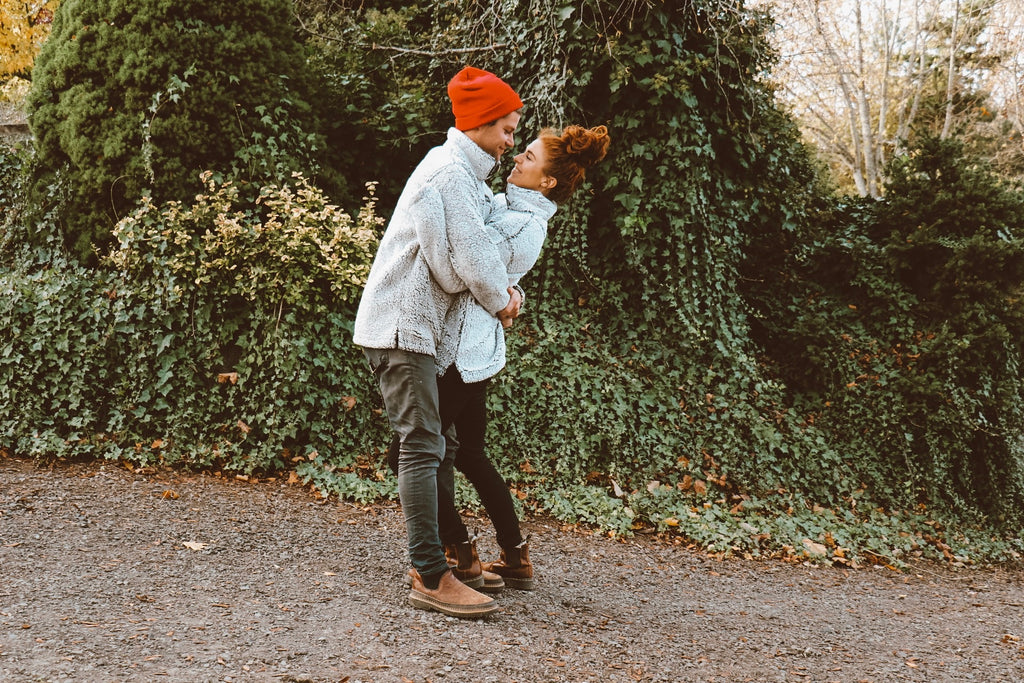 We are huge fans of the Enneagram - it is NO secret! It's a buzzy subject (for good reasons) and we love talking to experts to debunk myths and misconceptions. We hope our conversations around the Enneagram help bring clarity to how you can use it as a tool of self-discovery and growth. And it is important to understand that it is not an excuse for bad habits or behaviors. This week we get the absolute honor of chatting with Enneagram expert Beth McCord and her husband Jeff as they talk with us about Enneagram and marriage. Let's dive in!   
Here are all the things we mentioned in this episode: 
Follow us on Instagram: 
Follow The McCord's
Reviews are everything on iTunes and we would love to hear what you are loving from our podcast! Would you take a minute and click HERE to leave a review? 
If you have any questions, comments or stories about this episode or the podcast in general, send us an email at podcast@theroloffs.com or connect with us over on the podcast Instagram. 
JUST A QUICK NOTE, THIS POST MAY CONTAIN AFFILIATE LINKS.
How the Enneagram has impacted us
Jer and I are on a never-ending pursuit of being fully known and fully loved. The Enneagram is a tool that has helped us understand and love each other better. It helps us understand each other in more profound and meaningful ways, which has helped us communicate our thoughts, desires, and frustrations with greater clarity and ease. 
Some context behind the McCord's & their business [Beth's Perspective]
We live just outside of Nashville, have been married for 24 years, and have two grown kids in college. We have been studying the Enneagram since 2001. Jeff was in Seminary; I was staying home with toddlers. Often, I felt frustrated with Jeff and myself because we loved each other, but we kept feeling stuck and didn't know where to go. This is when a friend introduced us to the Enneagram. I dove in and devoured it. I found out I am a nine, a peaceful mediator. Learning my type helped bring clarity to so many areas of struggle in my life.
For 9 years I kept quietly studying the Enneagram and it started to transform our marriage. Eventually, we started using it in our church because we were teaching it with a gospel-centered approach. People's lives were being transformed. Our business is called, Your Enneagram Coach, and our mission statement is to help people understand themselves with astonishing clarity so they can break free from self-condemnation, fear, and shame by knowing and experiencing the unconditional love, forgiveness, and freedom of Christ. 
The Enneagram is just a tool; it shouldn't get put up on a pedestal, Christ should. It's to help us understand our hearts' condition, which means we need to come back to Jesus.
How did your marriage start to transform & when did you get on board, Jeff?
Jeff: I was learning about pastoral counseling and leading in the local church. The Enneagram gave us a language to understand our own hearts, gave us clarity on why we were reacting the way we were, and also brought us an "aha moment" that the fear I bring into our relationship is what I bring, not what Beth brings, and we can work on these fears together, not at the expense of one another. 
Painting a picture of The Enneagram
The Enneagram is your internal GPS. It will show you your current location, which is your main Enneagram type. We use all 9 to different degrees, but one reigns supreme based on your core motivations. Four core motivations drive your thinking, feeling, and behavior. Your current location has your healthiest destination ahead, which is to be more like Christ, but we derail often. 
A rumble strip, The Enneagram helps wake you up when you fall off track a little bit. The Enneagram is a non-judgemental friend that will let you know what you are doing and why you are doing it, from either a healthy autopilot or an unhealthy manner. It will tell you if you are aligned with the gospel or not. 
A flashlight, The Enneagram illuminates our heart's condition and shows us where we are aligned or misaligned. As humans, we can look at the negative aspects of us, and that can bring shame and fear, which is why our goal

to experience the unconditional love forgiveness and freedom of Christ.
All nine types are wearing sunglasses with different colored lenses. For example, one person is seeing through a purple lens, the other is seeing through a maroon one, and you're trying to convince each other that what you are seeing is right. Instead, what we want to do is say, "Hey here is my glasses, here is how I see the world," or, "Hey can you tell me what it's like to see through your lens?"
Courses and content?
The goal with our book is to share our personal story, and as we share, we will highlight all the things God has taught us along the way. We want to give you the tools to navigate your heart condition. The goal is connecting with God and then with others. 
Think of our book as content, and then there are different avenues to get coaching from us. There is a free marriage assessment download that has you answer a few questions, and then we will get you 6 pages that will help you with the dynamic of your specific couple type. We have 45 online courses where you will be getting coached by us. 
How to know your Enneagram number?
We have a free assessment online, but the results are not always accurate because it's about you knowing your internal world. We believe you should read about the nine types. We suggest even if you take our assessment, you should dive deeper into the core motivations. Before you purchase our course, I'd purchase the book first and read it, to find out what your type is. 
The Enneagram explains who you are because why you do things, not who you are because of what you do.
What should Christians know about The Enneagram? 
The Enneagram is popular right now and it has some insights that are very practical and immediately helpful. But the Enneagram is not a replacement for the Bible. The Enneagram is simply a helpful tool, but the Enneagram itself doesn't bring any remedy to our need for a Savior. The Enneagram, although it's a tool, it's not the answer to all things. 
We teach it from a distinctly Orthodox Christian perspective. The Bible is our sole authority. We believe people are made in the image of God, have fallen from that state and now look to Christ for salvation in the hope for His return. The goal is not JUST to become our best selves but to become more like Christ.
Unfortunately, these helpful tools can become an idol. The Enneagram can be put on a pedestal, and too much trust can be put in it. But Jesus should be the only thing on the pedestal. So, the hope is to use the tool for what it was in its intended person purpose to simply cast light, give new insight, give new language to what's happening inside of us in our relationships. 
The end goal is not to become a better Enneagram person. The end goal is really to become like the person of Jesus Christ.
Misconceptions and damaging behavior
The Enneagram is such a powerful tool that can be used for SUCH good. Or it can destroy people because it's the most exposing anyone's going to ever be. It gets to the core of your being. We always tell people - do not use the Enneagram as a sword or a shield.  Do not use it to self-condemn, to shame, or beat yourself up. And don't use it to hurt others.
Making excuses is not what The Enneagram is about. It is to help transform you to be more like Christ. Don't misuse them... Use the Enneagram in a way that is edifying and affirming to others, but also to yourself as you look to Christ to become more like Him.
Enneagram with parenting
Jeff: We tell people to be very sensitive to typing your children at least until their teen years. But even then, to be kind and gracious and curious. Oftentimes it's even hard for adults to find their type because we simply don't know ourselves. 
Beth: We want to use the Enneagram first and foremost to help us to be the best parents we can be. We need to be aligned with the truth of the gospel. 
The big thing is doing your work and talking about your thinking and feelings with your kids so that later on they'll have the emotional intelligence to also talk about it with you.
BTS nuggets
Beth: I have nine Enneagram type journals coming out on December 10th. The journals are 21 days and take a deeper dive into your type, and there are questions to think, process, and go deeper on your type from a Christian perspective. 
Resources
Our Instagram, we do free content and a new topic every two weeks, we use Instastories to highlight certain things… We have our free assessment on yourenneagramcoach.com, and a free assessment for marriage on becomingus.com, and our book Becoming Us comes out on October 1st! 
If you enjoyed this conversation around the Enneagram, we have interviewed four other Enneagram experts on episodes 4, 35, 36, 46 . We always learn so much when we talk to another expert. We hope you loved this one as much as we did! 
Jeremy + Audrey Roloff