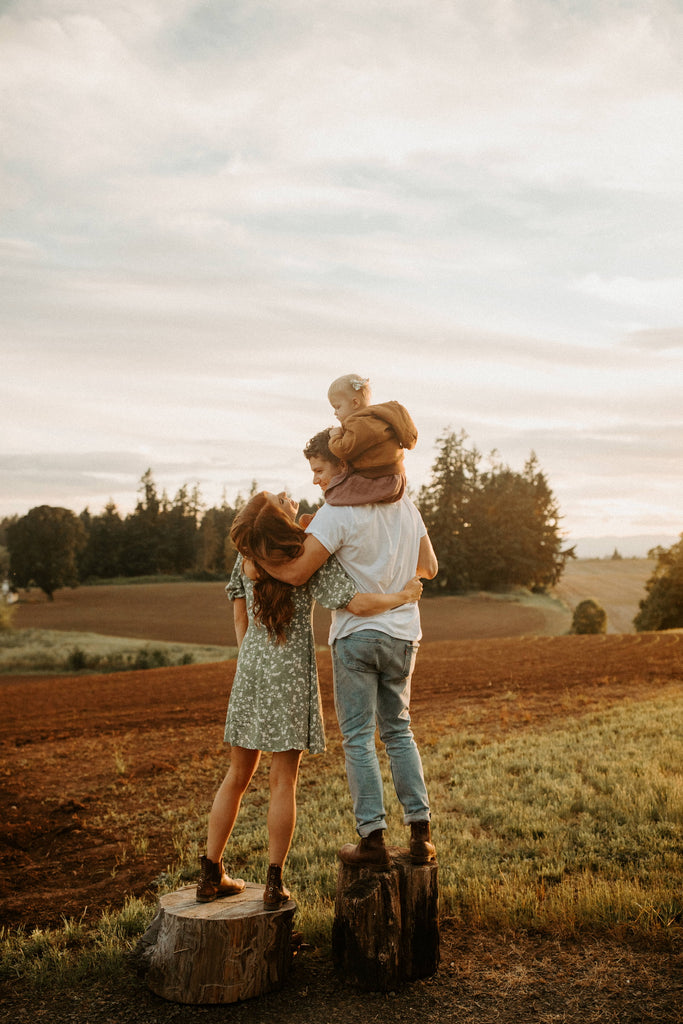 Happy New Year! 2019 was such a full and exciting year for Jeremy + Audrey. They traveled a ton,  celebrated the release of A Love Letter Life, Ember hit huge milestones, and so much more! AND there are a few surprises in this episode you may not have known. They are excited to take you BTS of their 2019! 
In case you missed it, the podcast is moving to a new schedule for the next few months, while Jeremy + Audrey enjoy some time off before and with their baby boy! You will hear from them every other week … but don't worry it isn't forever! They will back with weekly episodes before you know it. 
In this episode you'll hear: 
How they track their goals and why they do a mid-year check in. 
The importance of having a word for the year, not only for yourself but also for your family. 
The highlights from 2019 for their family, the business, and themselves. 
BTS moments from book tour (did you know Jeremy was hit by a car??) 
SURPRISE! They have a new book coming out later this year! 
The new podcast schedule (for now) while Jeremy + Audrey settle into being a family of 4.
Quotes: 
They say nothing is impossible, but I don't think that's true, because I do nothing all the time. - Winne the Pooh 
Inspiration is a terrible thing to waste. - Jeremy Roloff
Links to all the things mentioned: 
Follow us on Instagram: 
Listen Now: 
Here is a brief overview of Jeremy + Audrey's 2019 year in review: 
January
Went on their annual Marriage Summit

Attended their first (of 3) Mastermind meetings with other Christinan entrepreneur couples

After 5 years… Jer finally cut his hair

AND

raised $15,000 for Charity Water

They went to Texas to promote their book

Got an office at the farm

Hired Dan, their first full time employee
February
Recorded their audiobook in a Seattle snowstorm 

They started hosting a community group at their house 
March
Hit 1 Million downloads on the podcast (currently over 4 million!)

Attended the Intentional Parenting Conference where they finally met Emmerson Eggerich and Bob Goff 

Launched "Always More Day" 

They did a live book signing! 

Recorded over 50 podcast episodes while doing press interviews, radio etc. in preparation for their book release

Jer started building their office table 
April
A Love Letter Life released into the world and they spent launch day in New York doing media for the book

They got to sign copies of their book on the front table in Union Square

A Love Letter Life hit #1 of all new releases and #2 of all books on Amazon 

They went to a military base for the first time in Nashville for a book signing 

They launched Love More Sweatshirts

It was hard being away from Ember for stretches of time

Their book tour was 13 cities in 3 weeks!

A Love Letter Life hit #5 on New York Times Bestsellers List! AND hit Publishers Weekly and USA Today lists too!

During their book tour, their flight leaving Austin got cancelled so they drove to Waco and went to Magnolia for the first time

They took Ember to their last book signing in Seattle (true story: Jer was hit by a car right before the signing, but was ok!) 

They took Ember to the Tulip Festival

Hosted their book launch party (at the end of book tour since we were on tour already when it was released)

Flew two couples out to the book launch party who were the winners from their launch team! 

Jeremy's grandma passed away and he attended her memorial service

They made a baby in the craziness, somehow … 
May
Found out they were pregnant! 

Went to Hawaii for two weeks with Ember and attended their second mastermind while there 

Celebrated Jeremy's 29th bday in Hawaii

They started renovation on the backyard
June 
Launched the rebrand of The Marriage Journal 
July
Announced they were pregnant

First family camping trip

4th of July campout at the farm #Tradition

Ember's had her first track meet and ran the entire 50 meters

They attended their convention for Young Living in Utah for a week 

Celebrated Audrey's birthday while in Utah - rented a pontoon boat with some of her YL  besties

Audrey had her 10 year highschool reunion
August
They flew one of their podcast listeners out for a date night with them! 

Jeremy had his 10 year highschool reunion

Attended C.S. Lewis on stage

Found out they were having a baby boy! 

Went to Crater Lake for the first time

Visited 5 Mary's Farms and camped on the farm

Ember went to her first rodeo

They went camping over Labor Day weekend with friends

Jeremy finished the table build

They finished their backyard renovation

They were part of the Good News Today prayer team

Became an official S Corp 
September
Jacob and Izzy got married! 

Ember turned 2 and her party was a campfire theme

They lost one of their friends to suicide

Celebrated 5 year anniversary with a surprise trip to Salish lodge in WA (well done, Jeremy!) 

Ember gave up her binky and to sing full songs and talk in complete sentences
October
Pumpkin Season! They had a pop up shop for Always More, The Marriage Journal, and A Love Letter Life where they signed books and met so many podcast listeners! 

They went on their annual apple picking where they rented a cabin in Hood River with friends

Attended their 3rd Mastermind in Huntington Beach 

Jeremy went to Michigan for his Grandma's funeral
November
Jeremy had hernia surgery

Ember was potty trained

Audrey hit Diamond for Young Living

They went to Brasada for thanksgiving where Ember built her first snowman

They read a life-changing book, Every Moment Holy 

Jer starts new diet
December
They did all the Christmas things

Ember had RSV

They bought a truck

They are finishing up their second book manuscript