Ep 70: Why Goals Alone Won't Work For The New Year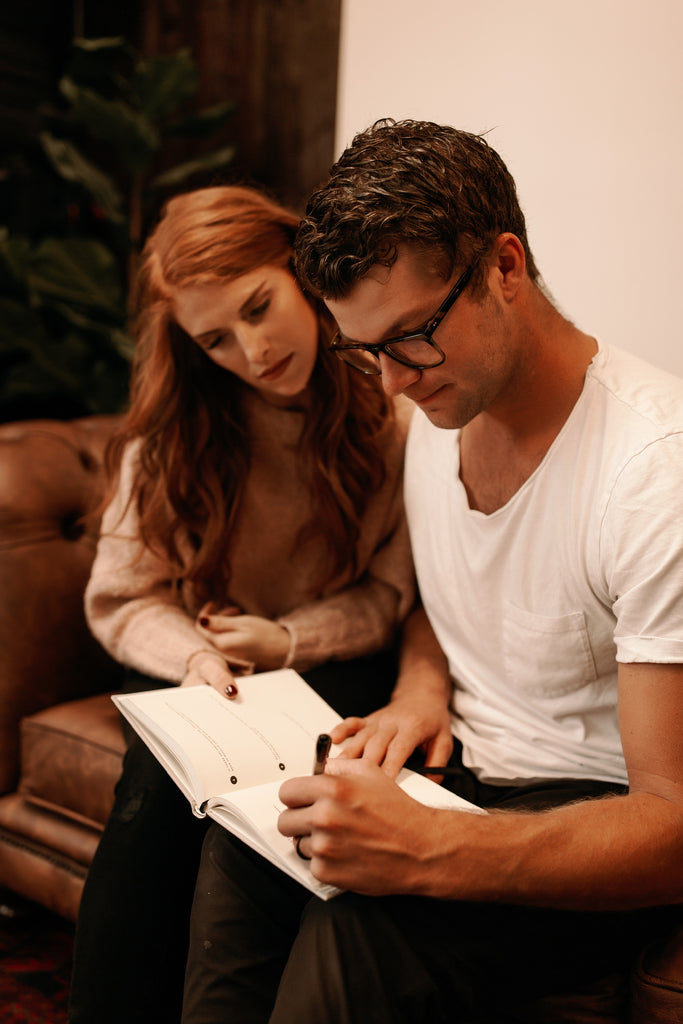 What an exciting start to the New Year! The Roloff's baby boy, Bode James Roloff, has officially made his debut into the world! Jer + Auj will do an episode about his birth story soon, but for now Jeremy is going to dive into all things resolutions, goals, and rhythms. He has an interesting take on why goals don't work out for some, and gives you practical tips on how to make sure you see the progress you want in your life this year. This is an episode you don't want to miss. Grab a pen & paper to put some of this gold into action! 
In this episode you'll hear:
Bode James Roloff made his debut on the 8th of January! 

The difference between resolutions, goals, and rhythms.

Thoughts about New Year goals and why they don't work for so many people.

All things S.M.A.R.T goals and why you should share them with trusted friends.

Butcher Paper sessions + big picture journaling.

Some of Jeremy's goals for 2020.
Quotes:
You drastically overestimate what you can do in one year, and you drastically underestimate what you can do in five.

Resolutions are a commitment to a life change that does not have an end date. Goals are specific and include an end date. Rhythms are a regular and repeated pattern or mapped out habits that build the specific life we want. You need all three- resolutions, goals, and rhythms to see things work in your life. 

As human beings, we operate at our best when we have some sense of community and accountability. 
Links to all the things mentioned: 
Podcast10

gets you 10% off of the marriage journal 
Follow us on Instagram: 
Listen Now: 
Click here to listen on iTunes. 
Click here to listen on Google Play. 
Click here to listen on Stitcher. 
Click here to listen on Spotify.