EP 86: Creative Communication, Mailbox Affirmations, and The Power of Sticky Notes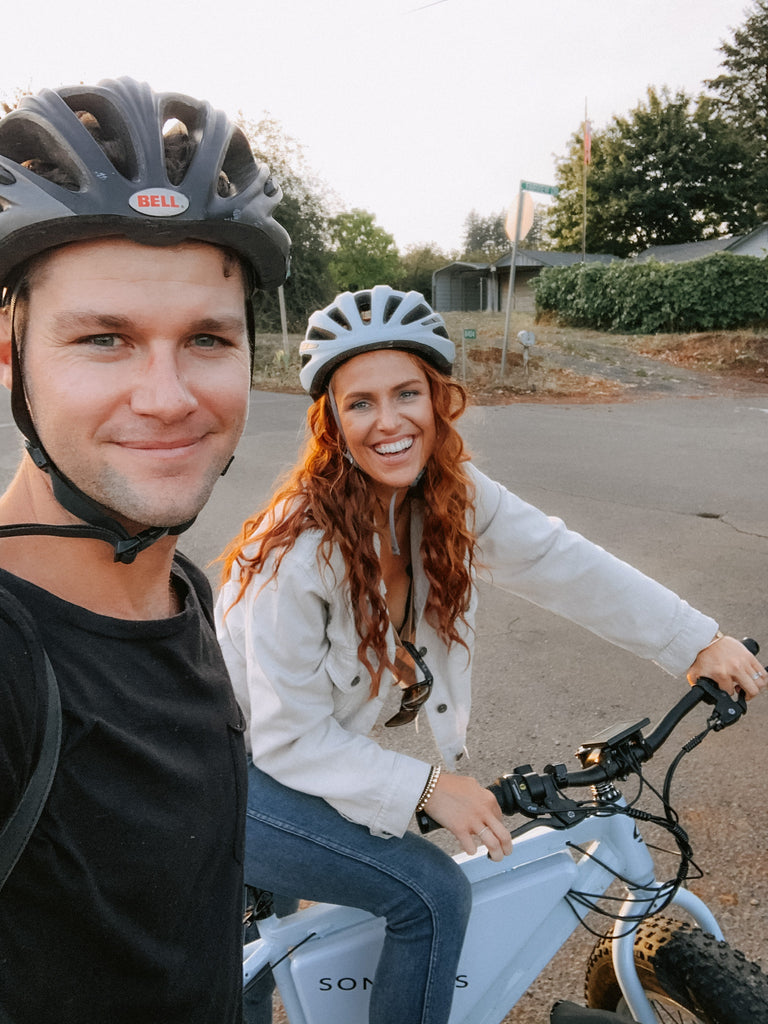 Communication is the most crucial component in marriage. It can strengthen, heal and acknowledge your commitment to grow your relationship. 
We live in a fast paced, convenient world that does not value the power of writing things down or communicating well. And one of the biggest things that come against healthy (+ creative) communication is social media. If not harnessed and wrangled, social media will rob you of your love story. 
But communication isn't just a big conversation once a night before you go to bed. It can happen in creative ways throughout your day. Affirmations, sticky notes, letters - all of that. They are powerful! All it takes is a bunch of words strung together to build a beautiful story. 
Last year on January 16th (their 10 year anniversary since meeting) Audrey had the urge to write Jeremy a letter. But not just any letter - a letter with a word for each year since she met Jeremy. She spent time thinking about a word that described Jeremy for every year over the last decade. They were words that described the ways she had seen him grow year after year. (And of course, Jeremy got emotional!) It was a powerful way for Audrey to communicate to Jeremy; especially since he is a words of affirmations guy. 
On her birthday one year, Jeremy gifted Audrey a simple glass jar and the intention to write an affirmation to her every night before bed. He would brush his teeth and think of something from that day that he wanted to honor her for, write it down, and place it in the jar. This simple gift turned into a powerful tool in their home; Mailbox affirmations. 
Here are Creative Ways you can communicate "I Love You" in small simple ways, everyday:
Make your own "mailbox affirmations." 

Send cards for every occasion.

Post something on social media that is a shameless brag about your beloved. 

Send a ten-second voicemail or audio message in the middle of the day saying something you love about them. 

Share a prayer journal or letter journal, passing it back and forth.

Sneak notes into unexpected places (in suitcases, in coat pockets, with morning coffee, with lunch, under a windshield wiper, etc.). You can even have someone else deliver the note for you, like a coworker or a friend.

Look in their eyes and say something simple, like "Hey, I like you." 

Text them a prayer for their day or call to pray for them over the phone. 

Ask them when they felt most affirmed by you, and then genuinely repeat that affirmation as if saying, "I still believe that to be true."

 "Borrow" the words of a song or poem that resonate with how you feel or that represent a memory, and write those out in a note. 
There are so many little things you can do everyday that have weight + make such a big impact in your relationship. We hope this episode motivates you to do the small, simple, attainable things that come with big rewards. 
Behind the Scenes Podcast is partnered with Compassion International. When you sponsor a child, you receive a FREE copy of our latest book, Creative Love. To Sponsor A Child - Compassion.com/Roloff or Text ROLOFF to 83393.
In this episode you'll hear: 
Why communication is so important + how you can creatively communicate in your relationship 

Mailbox affirmations: what it is and how we do them 

10 creative ways to communicate "I love you" 
Follow us on Instagram: