EP 85: New Year, New Book, and New Season of BTS Podcast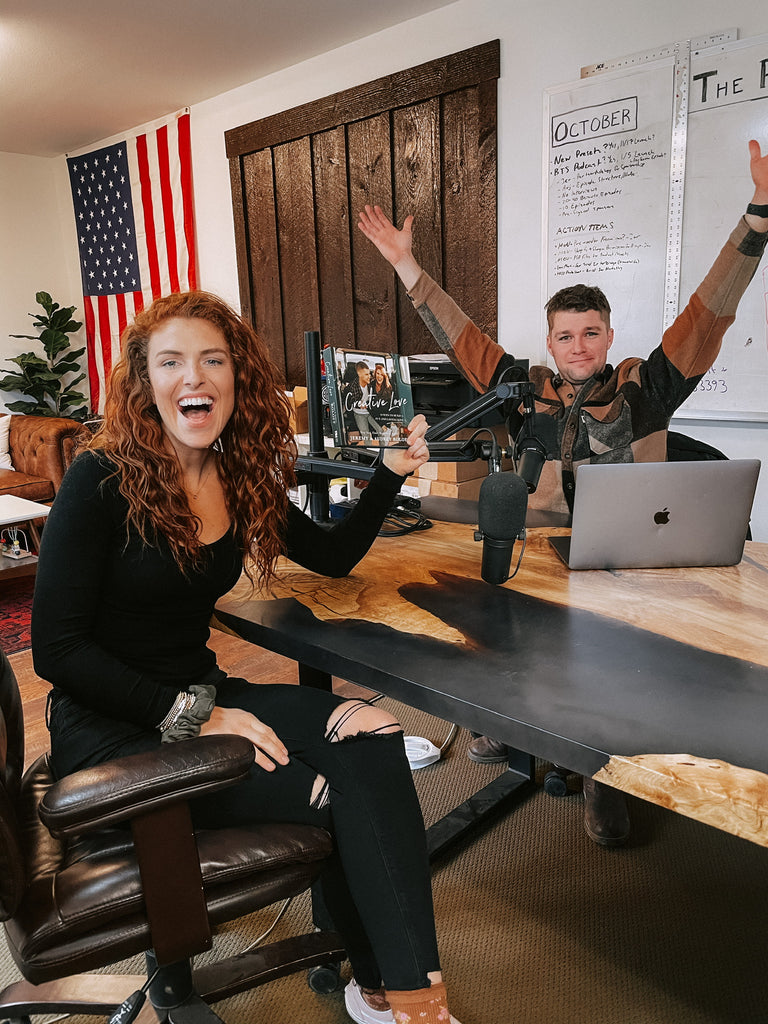 The podcast is back! 
But we aren't just excited about the new season of the show, we are also celebrating Jeremy + Audrey's new book, Creative Love, which releases TODAY! This book is an essential follow up to A Love Letter Life. It is a snack book, as Jeremy calls it! Creative Love is not meant to be a book you read in one sitting. It is a book full of ideas, challenges, and questions that help cultivate creativity in your relationship throughout the rest of your life. You can put it on your coffee table or night stand and reference back to it often! 
The state + health of marriages has been a focus for so many in 2020. Some reports say divorce is surging, but there are other reports saying "2020 has been the best thing for marriage." 
Regardless, the health of your marriage is the heartbeat of your home - so why not get creative and be intentional with and in your relationships. 
On this season of the show, Jeremy + Audrey are diving into their book, Creative Love, and go on a journey together. Each week they will discuss one of the chapters in the book, share some BTS of their relationship, and go deeper through conversations around the principles outlined in the book. Creativity is the heartbeat of lasting love. So let's link arms and commit to cultivating creative love together! 
In this episode you'll hear: 
How Jeremy + Audrey have viewed 2020.

BTS of their new book, Creative Love. 

A glimpse of what is to come this season on the podcast.
Behind the Scenes Podcast is partnered with Compassion International. When you sponsor a child, you receive a FREE copy of our latest book, Creative Love. To Sponsor A Child - Compassion.com/Roloff or Text ROLOFF to 83393.
Links to all the things mentioned: 
Follow us on Instagram: