EP 93: How To Dream Together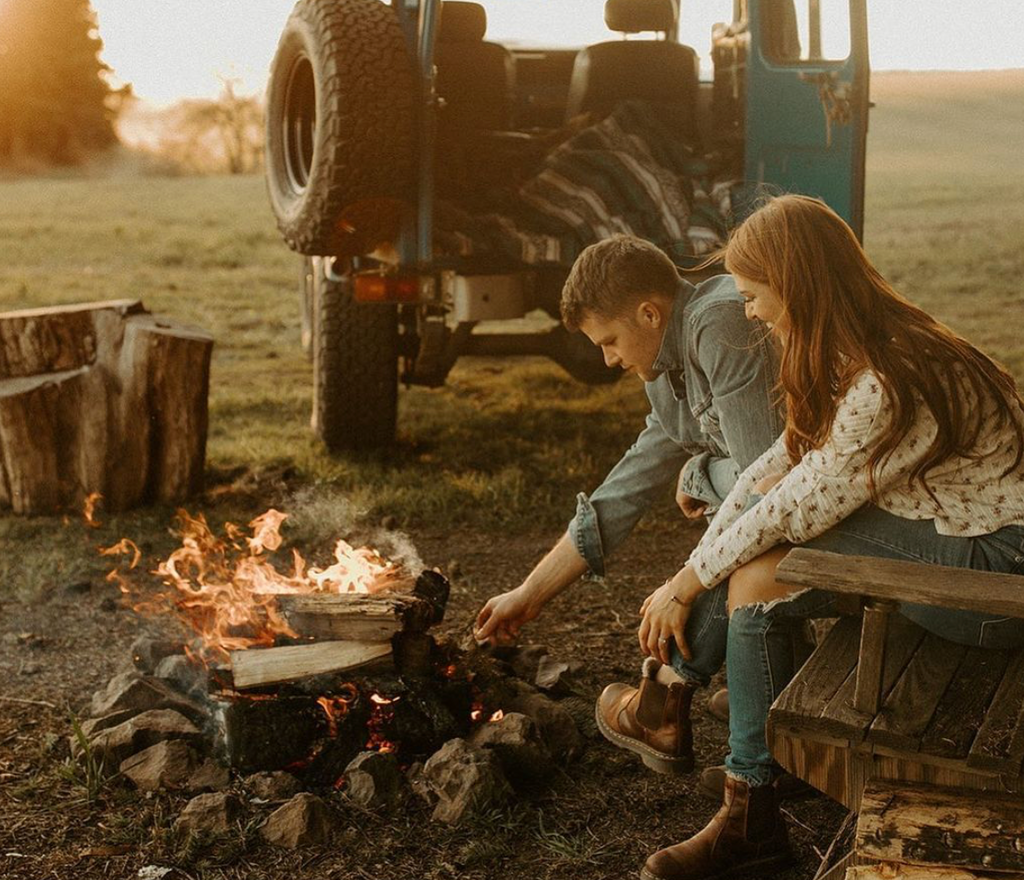 Dreams have always been a part of our relationship. Our conversations frequently circle back to our dreams. And the more we vocalize them, the more they become aligned. 
Dreaming together is not only important, but powerful for your relationship. It unifies your relationship, aligns your resources, gives you something to work towards, and gives you purpose. 
Keep reading for more! 

Jeremy + Audrey are coming into their 7th year of marriage and if there is one thing they strive to keep moving, it is their ambition to dream together; whether that is sharing new dreams or revisiting dreams set from years before. You may have expressed your dreams at one point, but how often do you circle back to them? You might know they exist, but are you revisiting + tracking them together? Because dreams are a guiding compass to what you do and how you do it.
Dreams are your WHY. And dreaming together brings unity.
Why is dreaming important? 
Because it: 
Unifies your direction

Aligns your resources

Gives you something to work towards

Gives purpose 
See why dreaming is so important? It brings so much life + vision to your marriage. 
Here are some of Jeremy + Audrey's favorite strategies for dreaming together: 
Ask questions:
What is our mission?

How do we plan to make a living?

What do we need to quit or give up?

How can we combine our talents and skills?

What is God affirming?

What change do we want to see in the world?

How and where do we want to raise our kids?

What do we want our community to look like?

What do we want our life to look like?

And so many more! (Listen to the episode for a few more!) 
Go on silent retreat: 
Audrey started doing these retreats in college and brought them into her marriage to Jeremy. Essentially, you are shutting off noise and being in silence + solitude. You spend a day (or more, if you need!) in quiet, listening to worship, journaling, praying, reading, taking walks … all while thinking. Then at the end of the retreat, you come together and talk about what you heard, felt, or how you are processing. And doing this alongside your spouse, there is something super bonding + unifying about being physically present but quiet. There is so much power in that! 
It is amazing what you hear when you don't talk. We don't leave enough space in our day to day lives to just think. 
It doesn't always need to be a huge retreat or getaway. Sometimes it is as simple as 20 minutes at the start of your day to just sit in silence and process. 
Butcher paper lists:
Jeremy + Audrey LOVE doing this! They grab a massive piece of butcher paper and write down every single thing that comes to mind surrounding their goals (and often make big decisions!).
It doesn't have to be butcher paper! It can be a white board, a Google Doc, or post-it notes. Whatever you want to use - just make it visual so you can process your thoughts together. 
Create a dream journal: 
This was something Jeremy + Audrey started later in their marriage and truly bring this journal with them … almost everywhere! It has kind of replaced the butcher paper list (they use that for bigger decisions now!) 
This journal is to be used as a catch all place for #allthedreams - drop them in there, process them, come back to this place often, and sketch out HOW you are going to obtain that dream! 
Set deadlines / timelines
Write it all down. Put the date next to it. And track it. Process it. Keep putting dates next to those moments so that you can keep yourself accountable for the dream coming to life. And even put a timeline to it! You will find that dream getting closer and closer. 
Head over to Beating 50 Percent Instagram and share how you dream, what your dreams are, and doing this life with you guys! 
Behind the Scenes Podcast is partnered with Compassion International. When you sponsor a child, you receive a FREE copy of our latest book, Creative Love. To Sponsor A Child - Compassion.com/Roloff or Text ROLOFF to 83393.
In this episode you'll hear: 
Why dreaming is SO important 

Strategies for dreaming together (and questions to ask each other!) 

How we create space for dreaming 

Practical tactics on how to dream together
Follow us on Instagram: